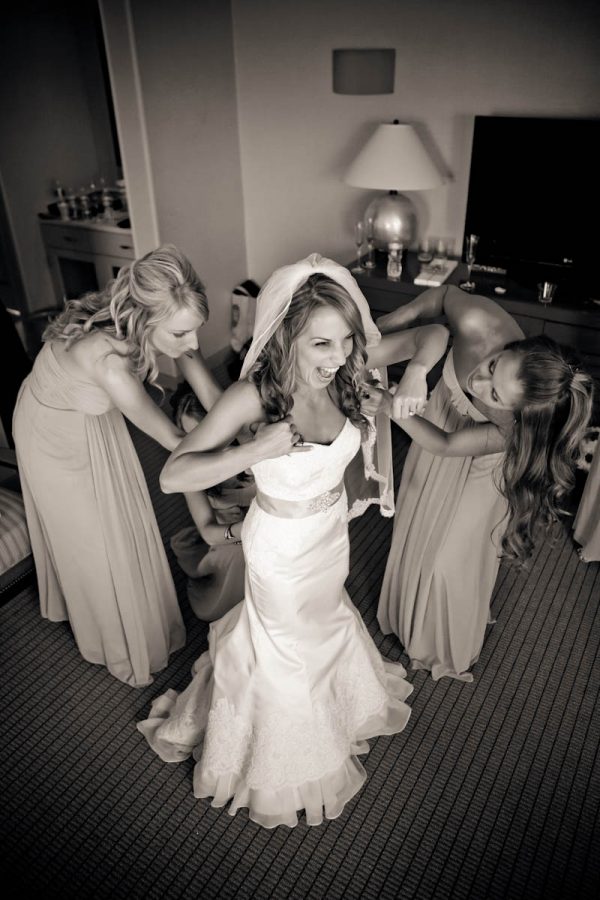 This wedding was AMAZING. When I met Jennifer and Jeremy through my past clients Julia and Jason, I was quite simply…stoked to be on board. Both Jen and Jer have an incredible attention to detail, and it definitely showed! And, they are one of the most thoughtful couples I've ever worked with. So, sit back and relax–because I have a ton of amazing shots to share of their Coronado Marriott wedding last spring.
One of my favorite things about this wedding is how well the vintage and romantic feel mesh with modern elements. The neutral spring-y palette of whites, creams, pinks, with pops of blues and greens were perfect. Jennifer and Jeremy's wedding ceremony was held on the lawn at the Coronado Marriott, and the reception was held in a tent overlooking the Coronado Bridge. I was a bit concerned about weather because Mother Nature wasn't making up her mind about what she wanted to do. But, the sun shone brightly right as the ceremony started, and we had a lovely sunset.
I love this newer version of a unity ceremony! While there are many variations, a wine ceremony isn't just enjoyed on a wedding day, but on a couple's anniversary as well.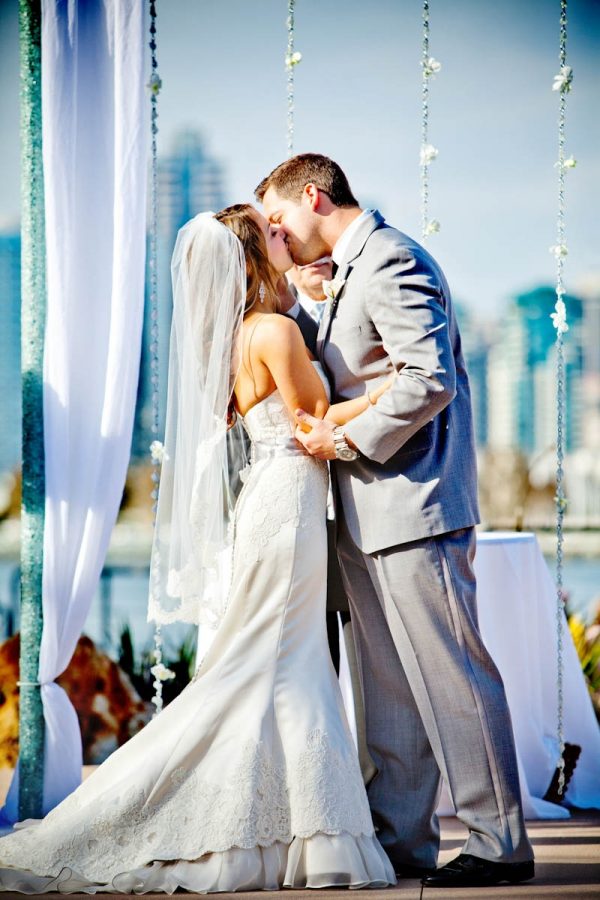 Don't they both just glow in every shot?
I also love the inclusion of a key on Jeremy's boutonniere. You can read the significance from the Bride here. Jennifer and Jeremy's wedding was featured on Wedding Lovely.
This was an exceptionally fun bridal party as well. The Best Man Jason was a recent past groom. Jeremy's was also Jason's Best Man. Jason and his wife Julia were also guests at Jessica and Ben's wedding a few years ago, where Julia was the Maid of Honor. I remember thinking at this first wedding of this group of friends of how much I enjoyed the entire crew. I am so lucky to continue working with this amazing group of people.
As guests entered the tent, the newlyweds continued to take photos along the beautiful backdrop of San Diego Bay.
Who doesn't love a tent wedding? The lighting, chandeliers, lounge furniture and swagging gave us a really nice balance of romantic and modern. The sunset and lighting was INCREDIBLE that day. Had I not been there, I would have thought this was completely Photoshopped!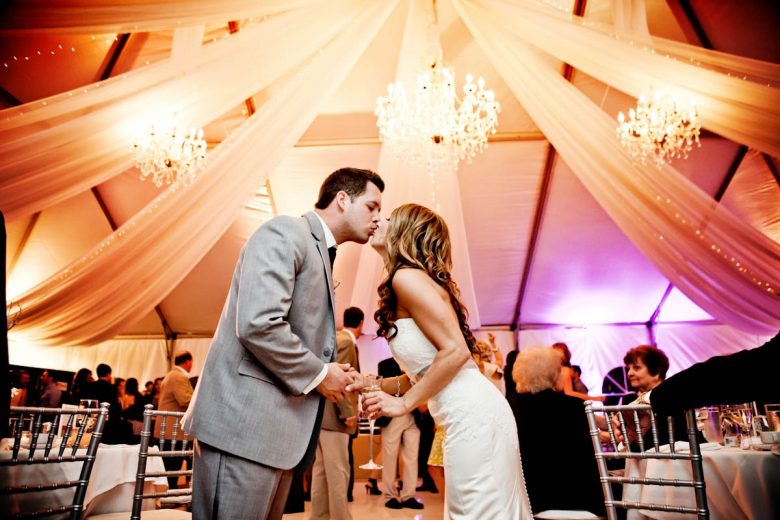 The white dance floor was a great touch! It contributed to the aethsetic of the room so well.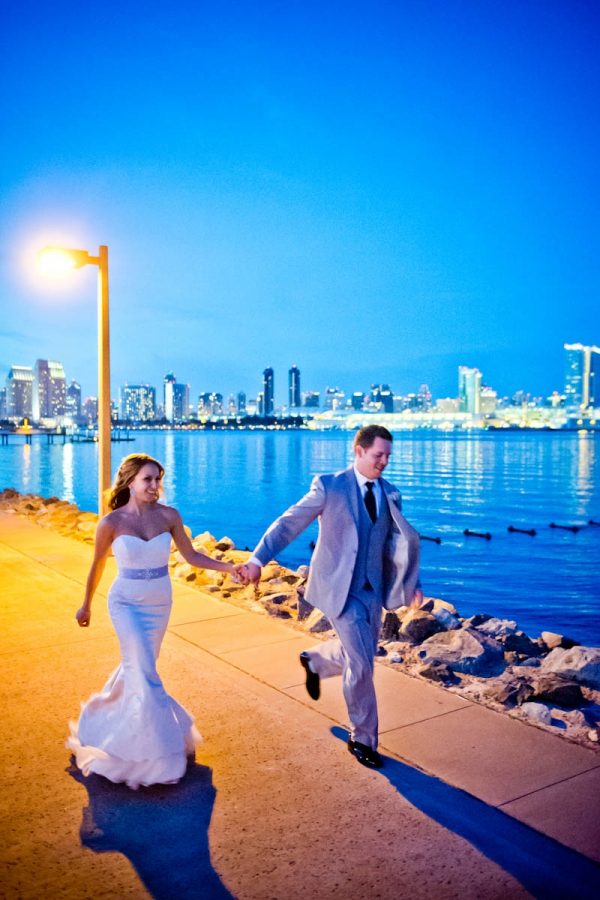 A few more detail shots of the day, just because I love this wedding so very much.
Jennifer and Jeremy, you guys rock. Your wedding has so much personality, style and fun touches! I am thrilled to have been given the opportunity of working with you. Thank you, thank you, thank you!
Vendors that helped make the day:
Coordination, Styling and Florals: Melissa Barrad, I Do…Weddings & Events (assisted by Amy Hawkins and Nicole Montzingo)
Photography: Michael, True Photography
Venue: Coronado Marriott
Officiant: Step-Father of the Bride
Rentals: Arc De Belle, San Diego Interior Foliage, ChiavariChairRentals.com, Concepts Event Design and All Star
Music: Mikey Beats and Jason Whitmore, Absolute Event DJs
Videography/Photobooth: XOXO Photo