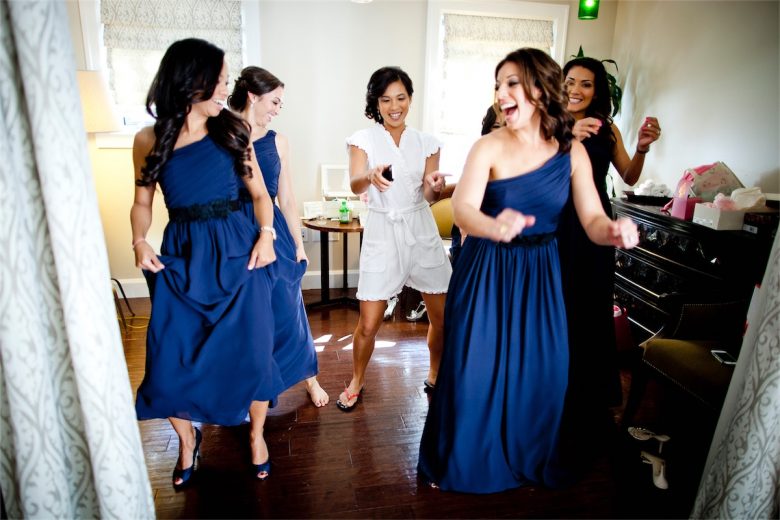 When I met with this sweet couple, we instantly connected! I could literally feel the couple's abundant love for each other, which puts a permanent smile on my face!  Their sweet, loving, genuine and laid-back demeanor was an absolute joy to work with.  This full-of-love couple married at the gorgeous Estancia La Jolla this past October.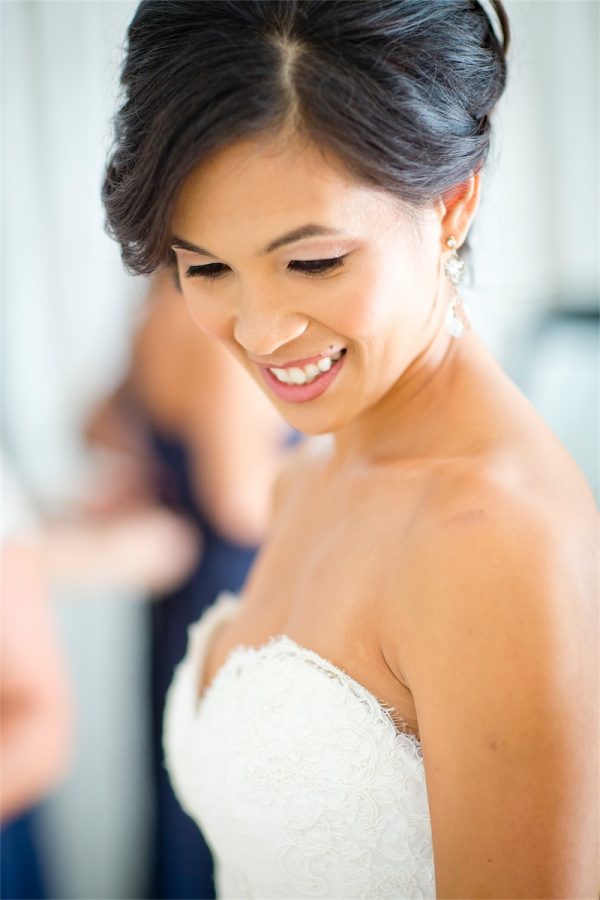 Both Alex and Lizette are from the Palm Springs area in California…same middle school, same high school, same classes…just different paths. Then came a friend's wedding in 2006 in Palm Springs. Lizette and Alex really hit it off, but Lizette had to go back to Jersey, but they remained in touch. A few months later, Lizette decided to move back to California and 8 years later…here they are, married and in love!
From the Bride: After a day together doing a mud run with friends and a long nap afterwards, Alex asks Lizette, "Have you ever been to the Santa Monica Pier?" Lizette had not so Alex says, "Good I'm taking you there. We can have dinner and then go to the pier."  After dinner, they walk down to the beach and head to a lifeguard tower. With the waves crashing in the background it was a beautiful scene. The moonlight was bright and it was a beautiful night. They talked about Lizette's late father who was a ship captain who used the stars to help him navigate the seas. They were having deep conversations and really enjoying each other. Alex then asks, "Let me ask you something?" He got down on one knee and asked her to be his wife.
Lizette and Alex's wedding was nothing short of spectacular and a fun celebration! Their beautiful ceremony was held at the Olive Lawn where guests were greeted with champagne and oodles of floral petals filled the aisle.
The day after these two lovebirds said "I Do," they met with their photographer for a fun after party photo session in the ocean!
The stunning Bride dressed in her beautiful white lace dress designed by Shelley Ann, and her gorgeous bridesmaids dressed in floor length navy dresses accompanied by light pink bouquets. The handsome Groom wore a navy suit and his handsome groomsmen wore grey suits with navy ties. Their precious flower girls, ring bearer, and the Bride and Groom's dog, Blake, were also part of their special day.
Following their ceremony, guests were welcomed into cocktail hour and soon after their wedding reception began.  A surprise to everyone in attendance, the Bride, Groom, and Bridal Party entered the reception and busted out the Harlem Shake. It was the perfect way to get the party started, and if there's one thing this group knew how to do, it was party!
Their beautiful reception was filled with white and cream, roses, garden roses, and hydrangeas, and a box of tasty macaroons were placed at each guest's seat as a special treat. The evening continued with a special surprise slide show with special memories, touching and heartfelt speeches, and overall a non-stop fun dance party!
Bride and Groom's favorite part of their wedding day? "Walking down the aisle after the ceremony as husband and wife. We held each other's hand tight knowing we are a family now and will be bonded forever."
Congratulations Mr. and Mrs. Yanez, wishing you two much love, laughter, and Happily Ever After!
Vendors that helped make the day:
Wedding Coordinator: Jill Hudgins, I Do…Weddings & Events
Venue: Estancia Resort & Spa
Officiant: Rev. Deborah Young
Ceremony Music: Caprice Strings
DJ: Carcano DJ Audio Visual & Lighting
Photographer: Michal Obrycki                                                           
Florals: Cherry Blossom Florals
Cake/Macaroons: Flour Power
Hair/Makeup: Design Visage