Oh my goodness, where do I start with this lovely wedding??? My relationship with Lex and Tai didn't start with them, it started with a sweet call from Alexis' sweet mother Mary. She called to inquire about my services for her daughter's Martin Johnson House wedding, and talked to me about honoring the memory of Alexis' father that had passed.
I could feel it in my gut that I would love Alexis and Tai, and I was on pins and needles when I met them for the first time. I left our first meeting doing the happy dance. Alexis is warm, sunny and exuberant…the type of person you want to hug…..even if you aren't a hugger. Tai is mellow, smart beyond words and in love with his beautiful bride. They approached planning as a team from day one.
There are literally too many good details to choose from this wedding! I had such a hard time picking images!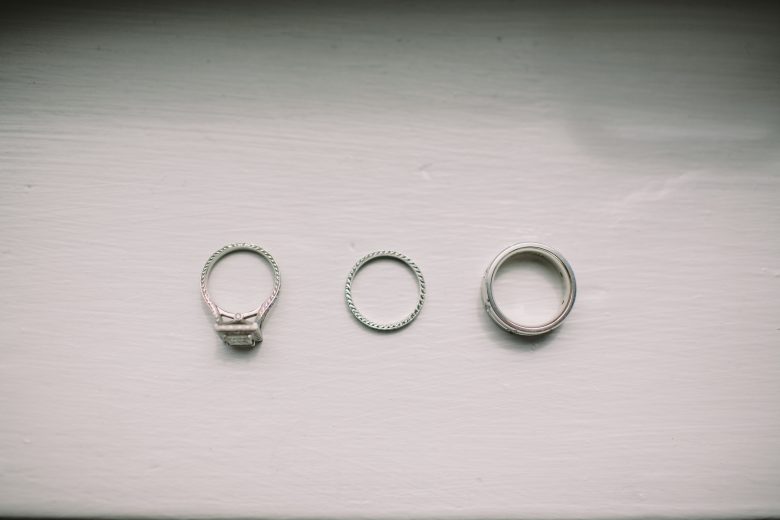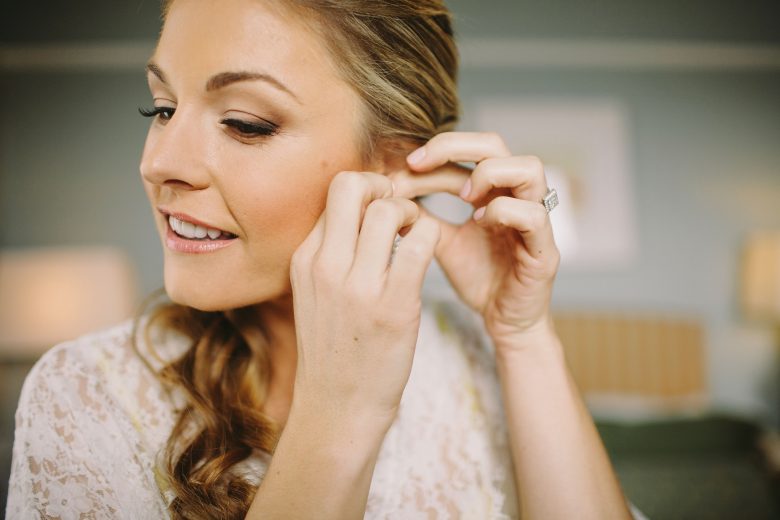 I love this series of images of Alexis. They are so reflective of her personality! After this wedding, I encourage all of my brides to pick a robe or wrap that makes them feel beautiful. So much better than a wife beater and sweats!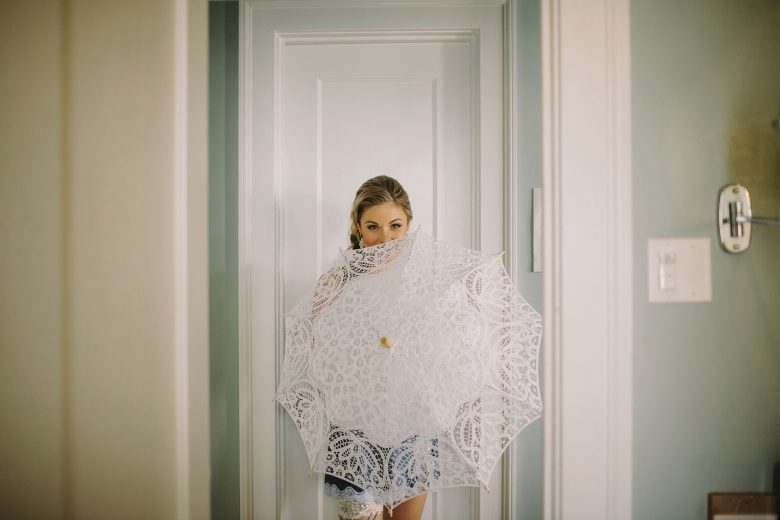 Ah….The Grande Colonial! Such a fun boutique hotel….so many picture taking options!
I love all of these ethereal shots! Even though it was quite warm on their wedding day, you'd never have known it!
Look at these two peas in a pod. Let me tell you….Alexis and Tai fit together…..perfectly!
How fun is Alexis' bouquet?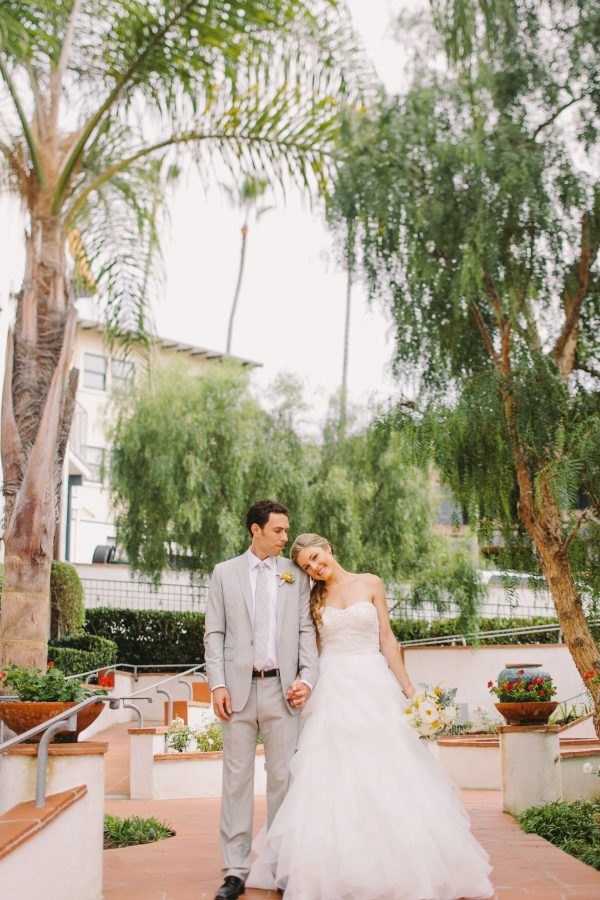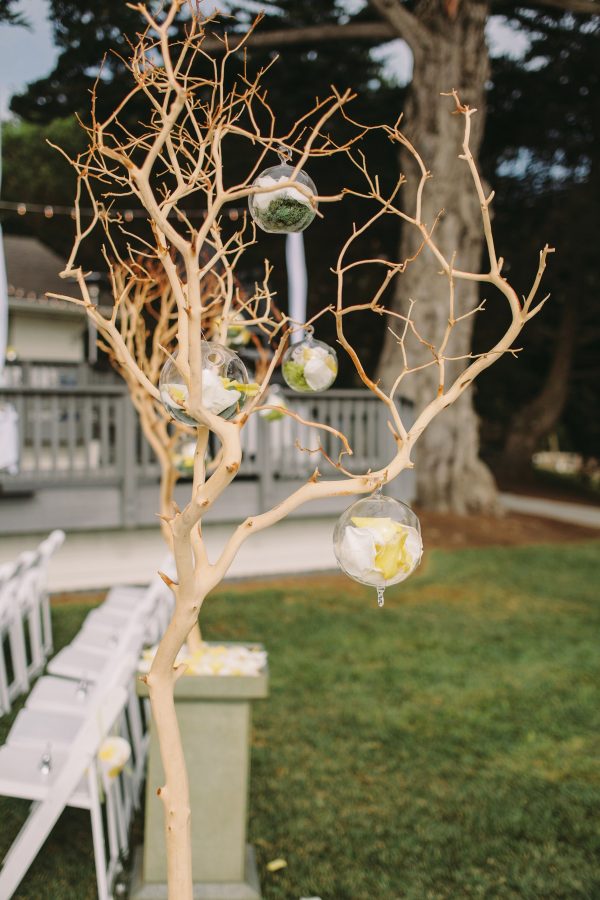 Alexis and I went back and forth for quite some time regarding the altar, and what to do to contribute, but not take away from this magical space at the Martin Johnson House. I love this impactful, yet easy altar. It also remained up all evening. I placed a belly bar underneath the altar for a place for guests to take a quiet moment away from it all.
I have to admit–I have not had bells at a wedding in many, many years. But, when they rang once the ceremony was over, it was a perfectly cheerful way to send the newlyweds into married-dom!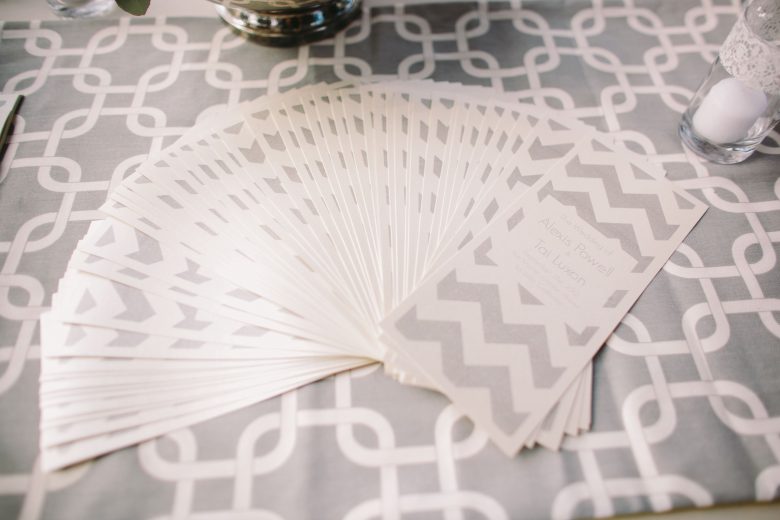 This is a favorite detail of the day. A photo of Alexis and her parents, sitting on his seat at the ceremony. I can tell you with 100% certainty that Alexis' father was at the wedding. Though I never met him, I felt his presence.
Love this option to personalize lounge furniture! Pillows, throws and blankets are a GREAT way to go. Bonus points if the decor works in your home post-wedding.
Paula with Rae Florae did a wonderful job with the personal flowers. I was tasked with filling Alexis and Tai's silver bowls, vases and pitchers with comparable flowers. It was such a nice contrast to the modern runners–I LOVED their florals.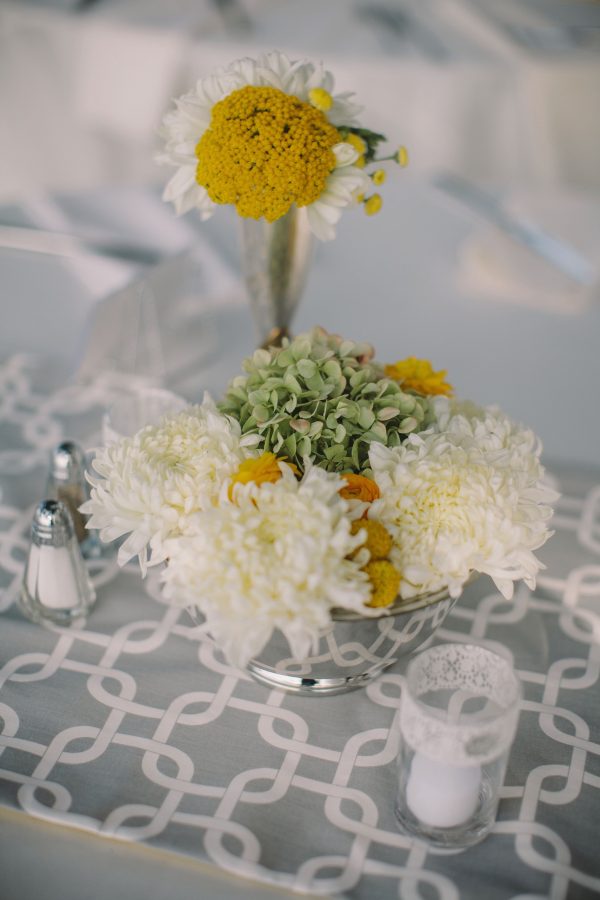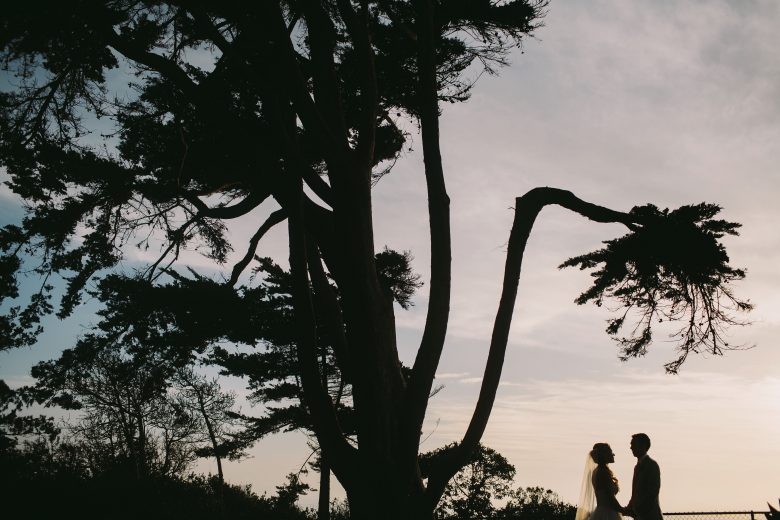 I don't think I could ever narrow down these couples shots for an album. They're too good!
I also wanted to share the newlywed's thoughts on the day…
From the Bride… We were so blessed to have such a beautiful celebration with all of our loved ones' support.  The day just felt like bliss as we prepared to walk down the aisle and commit our lives to one another.  There truly were so many special moments that were created that day.  Tai and I wanted to soak in every moment and really worked on focusing and being present to enjoy it all!  The preparation and planning was all worth it, as in the end we had a stress free and just overall joyous day where we became one.
The planning of the event was a labor of love.  My husband Tai was so amazing at researching and hiring vendors with me and he really did put so much time into the planning process.  He saw the wedding day as "our wedding day" and really willingly provided more help than I could have ever asked for – I am so grateful to have a true teammate for life!  Of course my Mom was an amazing rockstar, too as we brainstormed and crafted all the personal touches for the big day!  And so many personal touches there were!
On the morning of the wedding day I remember waking up and feeling so calm and happy, as I knew when I placed my feet on the floor the day was going to take off and by that evening I would be married to the most amazing man in the world!  As the morning moved on my bridesmaids made their way into my room and the groomsmen made their way into Tai's.  We all enjoyed getting ready!  As the guys played dice and shared stories, the ladies were being pampered in coordinating outfits!  I had gifted my bridesmaids each a cover-up monogrammed with their initials for the getting ready process as well as bracelets made from silver spoons to wear for the wedding.  Tai's groomsmen received cufflinks, and each cufflink gift was unique as Tai chose something that reminds him of that friend.  The groomsmen also received hand-stamped shirt stays (made by Tai himself) as well as coordinating ties, of course!
There are so many happy memories from our day… With my Mom walking me down the aisle my gaze met Tai's and we both had tears falling from our eyes.  I knew that the moment had begun – our wedding!  It was so special to have my Mom walk me down the aisle and while we all missed my Dad, he was remembered with a picture and an engraving on a beautiful locket tied around my bouquet.  I absolutely felt his presence and joy during our ceremony and happy occasion.  Tai and I both gave tributes to our Moms during our wedding ceremony and it was such a special moment for both us, as well as our Moms (I sure do think it was a pleasant surprise for them!).  We really wanted to recognize and acknowledge them for all the love they have given us through the years and for helping to shape us into the people we are today – perfect matches for one another!  We also had our Grandparents bless our rings during the ceremony.  They each said a prayer for us and gave us sound advice.  Together they share over 100 years of marriage and wisdom – That is pretty incredible!  Our officiant did such a beautiful job intertwining our vows and our story and really held everyone captivated and in the moment.  We shared our love for each other as the birds sang, wind blew, sun shined and ocean soothed us into the occasion.  Once we were pronounced Husband and Wife a flurry of joyous bells rang and rose petals were tossed as we walked back down the aisle with tears rolling down our faces and we happily began our life as one.  As we spent time enjoying a private moment to ourselves our guests made themselves at home with cocktails in hand and appetizers being passed.  Through the cocktail hour friends and family were prompted to share their advice on love, travels and help make us a 'bucket list!' all written in books in which we hand made and wrapped with coordinating graphic yellow and gray fabrics.  The evening made its way into dusk and we had an incredible bright pink sunset as guests were seated to enjoy their dinner.
There were many smiles and much laughter all around as we celebrated on the cliff side amongst the torrey pine trees, ocean and stars.  God truly created the most beautiful and perfect day for us – It was a dream start to our marriage and we look forward to enjoying life with all its pleasures and surprises together as husband and wife!
Here is another nod to Alexis' father. This was a bottle of wine that he loved. Such a great subtle way to add tears of happiness, rather than sadness when honoring a loved one!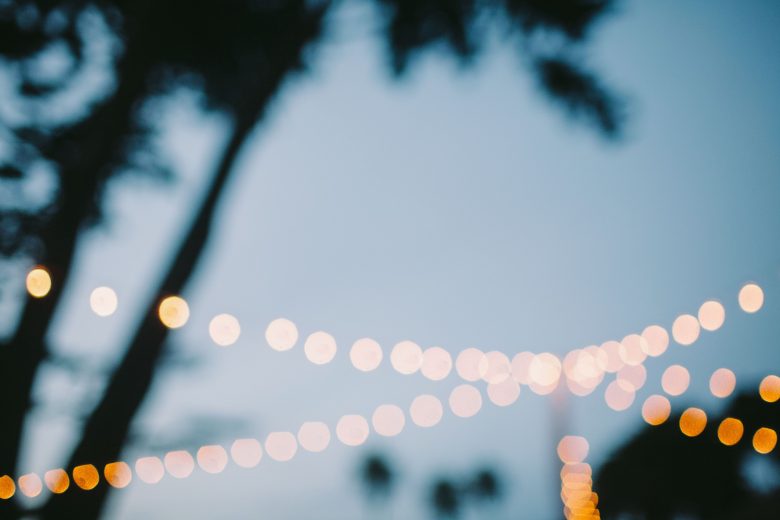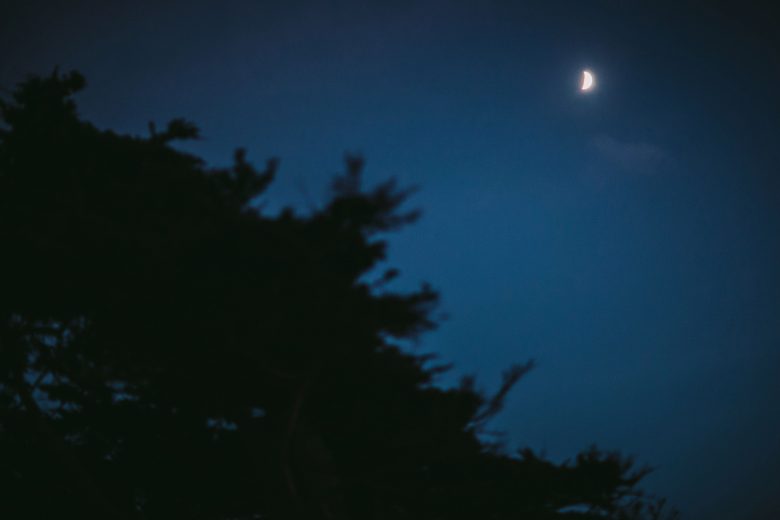 I rarely show dance shots, but how fun is this???? Alexis and Tai's DJ Matt Phipps rocked the house. This was my first wedding with him, and I was blown away. I literally thought we wouldn't be able to end the party, because people were having such a good time!
Alexis and Tai, thank you for everything. I am supremely grateful that your mother found me and called me! On a personal note, thank you so much for introducing me to Jill. XO!
To view their wedding on Style Me Pretty, click here.
To see their highlight reel, click here.
Vendors that helped make the day:
Photography: Tyler Branch Photo
Wedding Consultant + Reception Florals: Melissa Barrad of I Do Weddings & Events
Floral Design: Rae Florae
Ceremony + Reception Venue: Martin Johnson House
Officiant: Deborah Young
Ceremony + Reception Music: Choice Entertainment
Cinematography: Campbellicious
Caterer/Baker: The French Gourmet
Make-Up: Tiffany Monday (Samantha Muleady)
Hair: Andrew Whitcomb
Getting Ready Suite: The Grande Colonial Hotel
Wedding Dress: Paloma Blanca
Sash: Custom Design
Earrings: Nadri
Garter: Etsy (BridesBoutik) + Embelished with Grandmother + Great Grandmother's Necklaces
Shoes: Glint
Groom Suit: Banana Republic