Anya and Brian were married last spring at their beautiful home in Rancho Santa Fe. The wedding was stupendous–blending two families, two cultures and two religions. When I first sat down with the couple, they let me know that they were getting married that very weekend! Due to their incredibly busy schedules, and the fact they were merging two homes into a custom built home, they decided to elope to Italy and honeymoon six months prior to the celebration with their families and loved ones.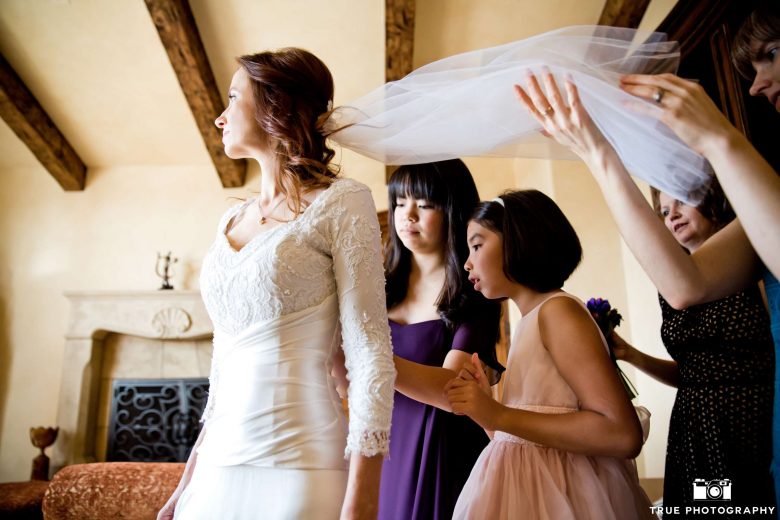 When I first visited their in-progress custom home, I learned that there was still a ton to do! I worked with the contractor, landscape architect and other service providers to ensure the home would be wedding-friendly. We were given a move in date of February first, for their late April wedding. Unfortunately, with the rains last year and other delays, the couple didn't actually move in to the property until 2 weeks before the big day! Since the couple were both in the process of selling their respective residences and tied down with major work deadlines, I stepped in to book vendors. I feel very thankful that they put their full trust in me to design the day, and all of the details. In fact, they only met TWO of their vendors before the big day.
It was so great that the entire family was able to dress and get ready in their own brand new home! How cute are their kiddos? For a first look, we decided to shoot inside the house, as their was a chance of rain. It was such a great way for them to both showcase and capture their new home, which was stunning!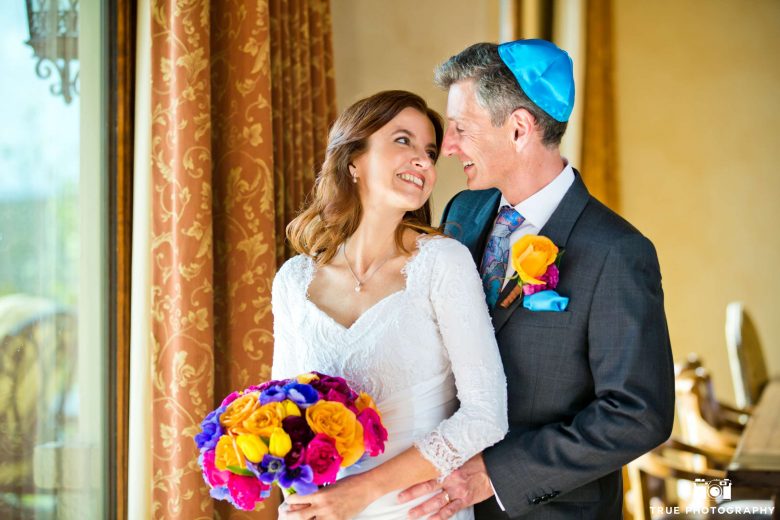 About a week prior to the wedding, we found out that there was a chance for rain. So, I leaned on Concepts Event Design and Abbey Party Rentals to create a show-stopping tent. We initially had a single tent, which became two tents and a walk-way. Concepts accented the tent with purple fabric and wrought iron chandeliers. We also used shrubs to cover the reception area, as we re-purposed the space post-ceremony for the reception.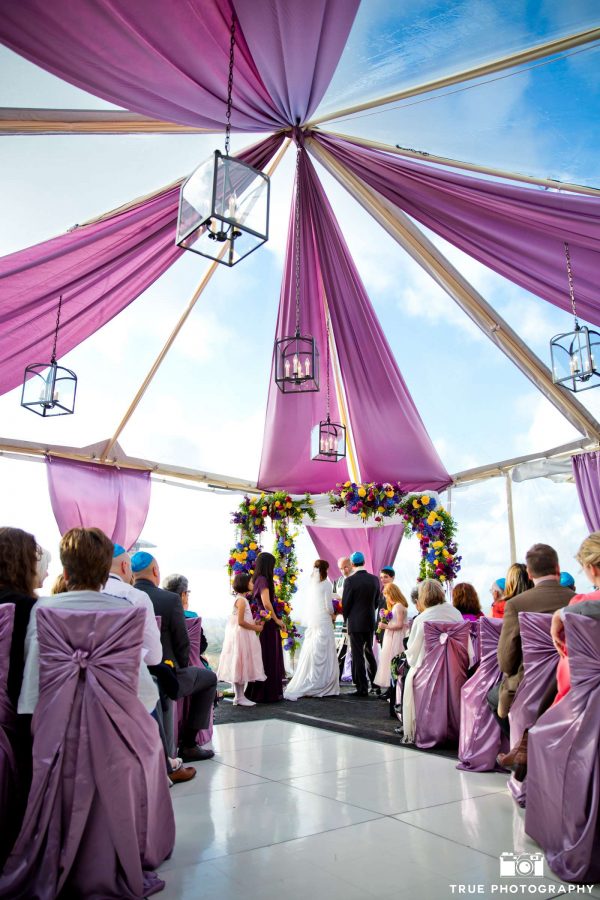 The tent was so beautiful and cheerful. Sharon, of Organic Elements, worked off a single photo the bride provided. She did an incredible job pulling together all of the late night emails I sent her.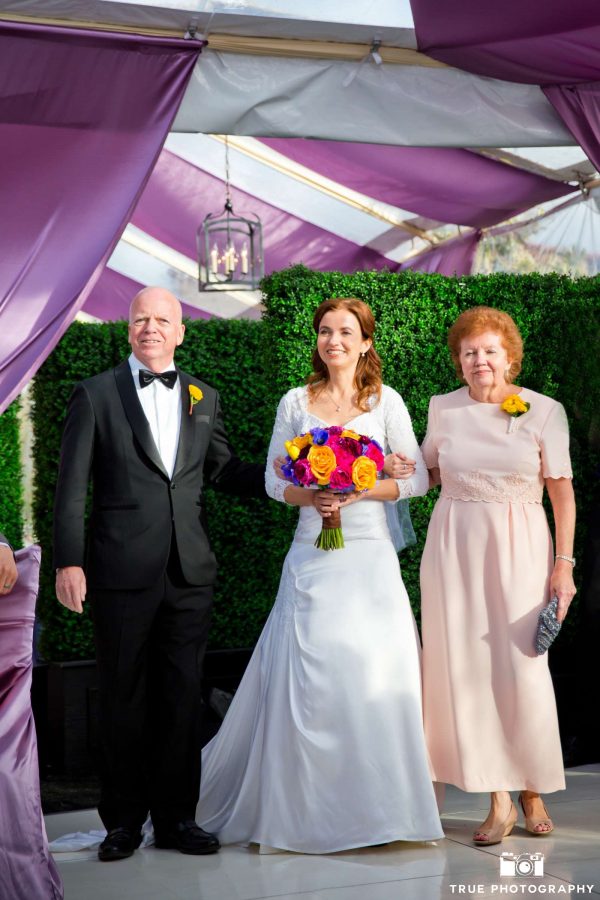 The Bride, was of Mormon faith, and the Groom is of Jewish faith. They combined the two, and also honored their children and their parents during their heartfelt ceremony. Once the ceremony was complete, it was time to celebrate! Check out some of these fun details!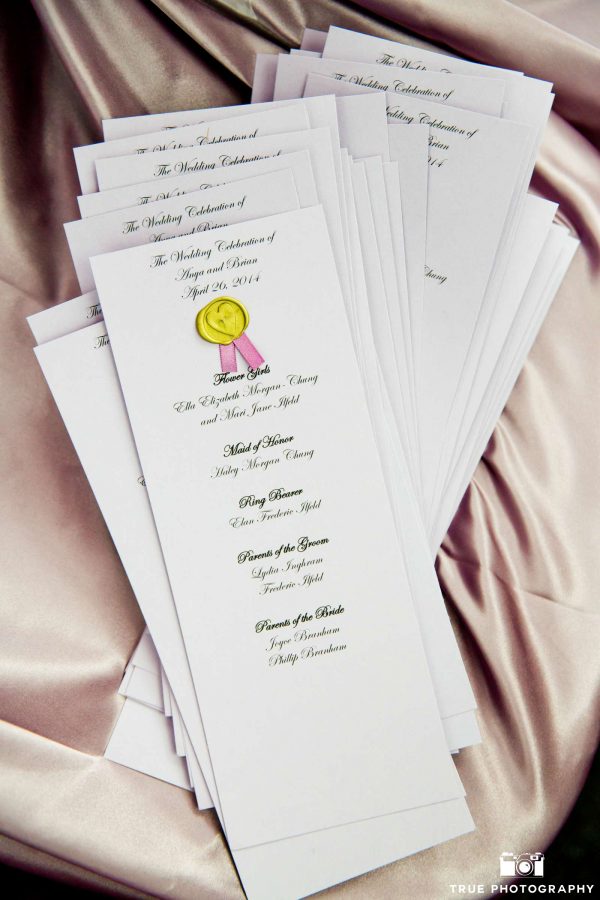 We celebrated with a full-service food truck, the hora and a night of fun! I did want to publicly thank our very own Jill Hudgins, who is coincidentally in the background of this image. Jill was my savior and support that day, and went so above and beyond to help me support my couple. She moved mountains for me, and I truly appreciate it! All of our efforts paid off as we locked up the house and filled it with these stunning flowers.
Anya and Brian, thank you for your implicit faith and trust in me! Mazel Tov!
Vendors that helped make the day:
Wedding Consultant: Melissa Barrad, I Do…Weddings & Events
Officiant:  Rabbi Berk
Ceremony and Reception Music: Dennis Bergstrom
Photographer: Aizhan, True Photography
Caterer: Tabe Catering
Rentals:
Florals: Organic Elements
Hair and Make-up: Ellie, A New Twist for You