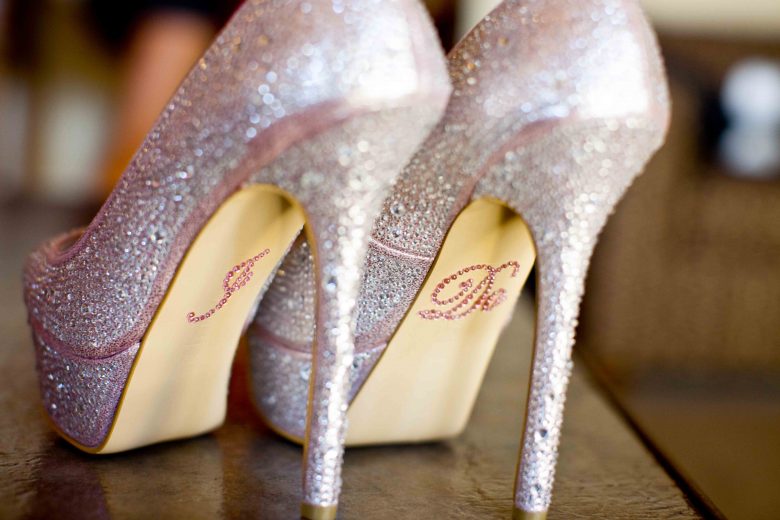 Shawnasee married Phil last fall at the Bali Hai Restaurant. This couple knew exactly what they wanted and how they wanted their wedding to be. Both the bride and groom got to have the details that they wanted for their wedding. It was a great collaboration so see put together for their wedding day.
The couple decided to take their getting ready photos at Humphrey's On the Bay, just down the street. It has a tropical vibe just like Bali Hai Restaurant, but it is a bit more lush. We also recommend two locations to create visual interest with photos!
Phil is a water enthusiast. He wake boards and loves being on the water. What better way to pull up to your own wedding than to get boated in! All the groomsmen rode along in the boat with Phil and it made for a great entrance. Shawnasee not to be out done surprised Phil with a Fishing/wake boarding grooms cake. It was hilarious, and Phil Loved it. They even used a wake board as their guest book. Guests loved it. Shawnasee and Phil definitely made this their special day!
The ceremony location is extremely picturesque. It has an incredible view of the San Diego Skyline.
The beautiful setting of the Bali Hai Restaurant combined with the simple but romantic elements of the decorations made this a very beautiful wedding. I was so pleased that I got the opportunity to be part of their special day.
Vendors that helped make the day:
Wedding Coordinator: Rachel Finn "I Do…Weddings!"
Venue: Bali Hai
Ceremony/Reception Music: Daniel Peterson
Officiant: Rev. Christopher Tuttle
Photographer: Brett Charles
Florals: Terri- 619-972-2992
Cake: Sweet Cheeks Baking Co.
Rentals: Party Production rentals
Transportation: Sky Limo
Photo Booth: Recorded Memories
P.S. I thought it was funny that they added me to their wedding album!
.