About Us
We are a full-service wedding and event planning company dedicated to once-in-a-lifetime celebrations.
Let I Do… make your vision a reality. Whether you're planning an intimate affair or an elaborate celebration; you deserve to have a coordinator that will be there with you you every step of the way. We will assist in keeping you organized, and ensure that even the smallest of details do not get overlooked.
Our coordinators will advise you in designing, organizing, and executing your event, while making sure your style and personality are at the forefront.
Most recently, we were named a Top San Diego Event Planner by Expertise.com and we are proud to have well over 200 Five Star Reviews on Yelp from real clients.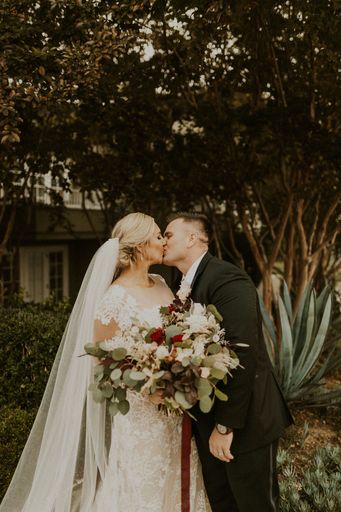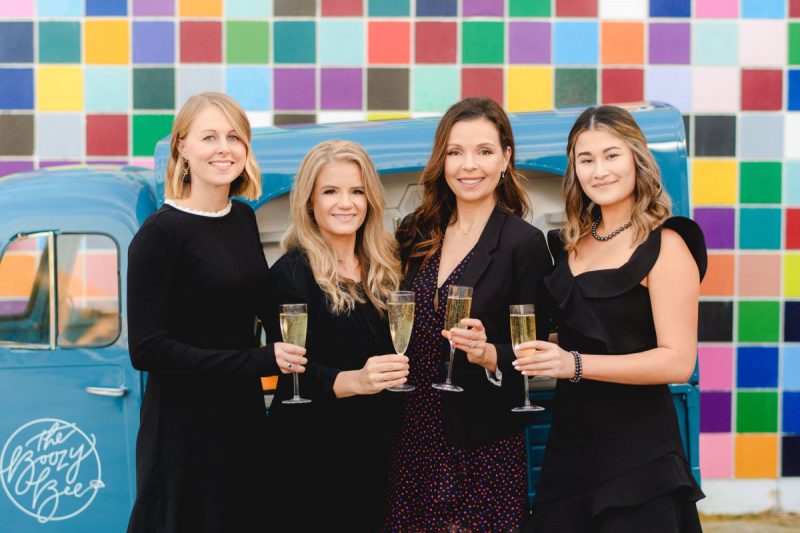 Thank You…
As we complete our 17th wedding season, it is so great to reflect on the wonderful year and decade-plus that has passed since I Do…Weddings' inception. We've grown by leaps and bounds since 2003 when Melissa coordinated her first wedding at the Admiral Kidd Club, an iconic San Diego military venue. We've since grown to five planners strong, and we work together both individually and as a group to create beautiful, seamless events.
While the company and our offerings continue to grow, many things remain the same. We are committed to a one-on-one, individual, and customized approach to the planning process. Though we have many operational procedures to ensure a smooth event, we believe that every couple and every event is unique, and should be treated as such.
Melissa Barrad
Melissa Barrad founded I Do…in 2003. A San Diego native, with a degree in Advertising from San Diego State University, Melissa has been an event designer and florist for over a decade. Melissa's work has been featured in Modern Bride, Exquisite Weddings, Ceremony Magazine, San Diego Style Weddings, The Knot, Style Me Pretty, Love and Lavender, The Jewish Journal, Ruffled, MOD Wedding, and Wedding Lovely, among other publications, blogs, and websites.
Her portfolio boasts an impressive roster of events ranging from a ceremony in the heart of Africa, a vintage hotel in Palm Springs, overlooking La Jolla Shores at the Scripps Seaside Forum, and a wedding complete with a petting zoo. Melissa has also been mentioned on The Huffington Post and The Today Show was tapped as a wedding expert with eHow.com. She has also appeared locally on CBS, Fox, and the CW to discuss wedding trends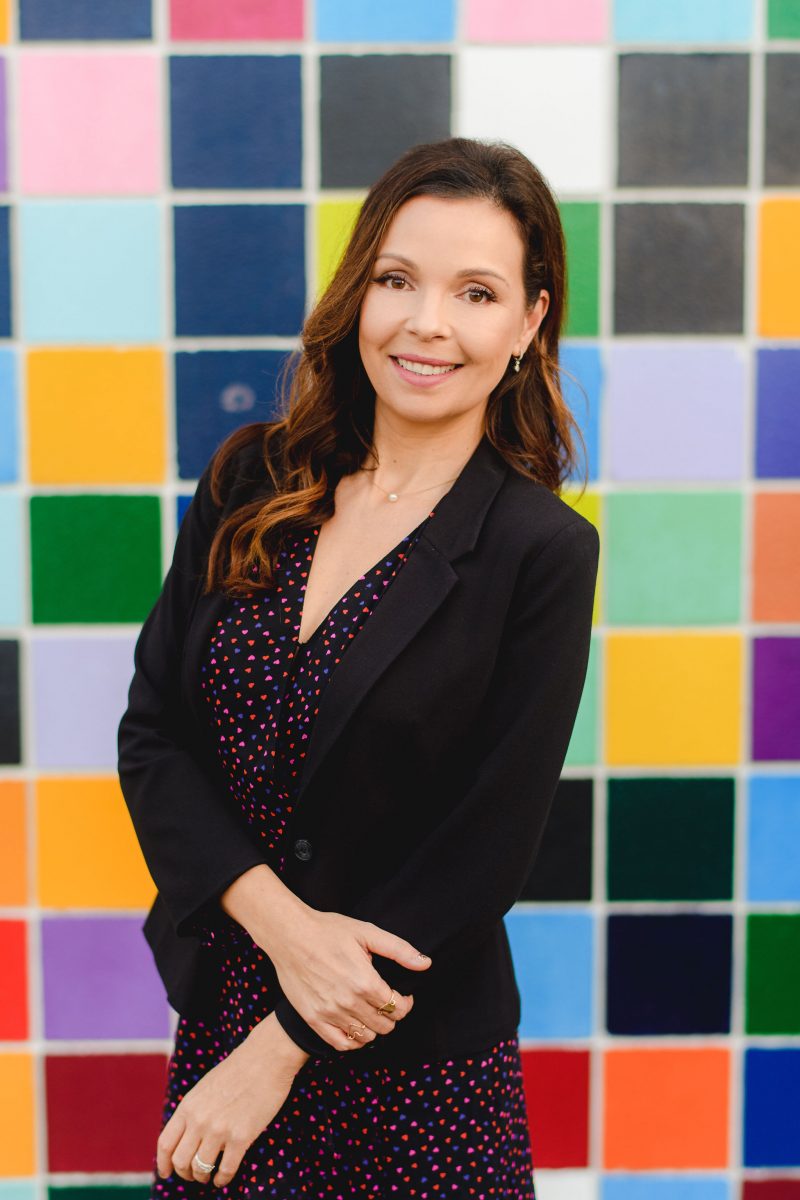 Meet Our Team
Our coordinators will advise you in designing, organizing, and executing your event, while making sure your style, personality, and unique relationship shine through.
We believe that our relationship from day one is just as important as our work on the day of your event.
We will get to know you, and make sure you feel supported every step of the way. Call us your Wedding Besties!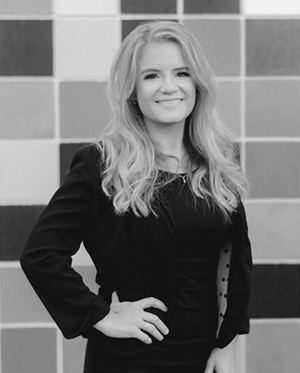 Jill Hudgins
Jill Hudgins joined I Do…in April of 2013 and has coordinated many weddings throughout southern California. Jill's work has been featured on Style Me Pretty, 100 Layer Cake, Exquisite Weddings, Offbeat Bride, and Pop Sugar. From intimate vow renewals to beachfront weddings, as well as destination weddings overlooking the Atlantic and baby showers, Jill loves the uniqueness and style of each event she coordinates. Jill studied Communications and Psychology at Cal State San Marcos and has experience ranging from hotel management, hospitality, and event management. Her passionate, cheerful, and detail-orientated personality allows her to develop a genuine relationship with her clients. Her favorite part of every wedding is when the Bride and Groom see each other for the first time! Talk about a sweet, magical, and memorable moment!
Lindsay Swain
Lindsay Swain has coordinated weddings and events all over southern California and joined I Do… in 2011. She personalizes and tailors each client's needs and desires for their special day. Lindsay's work has been featured on Style Me Pretty and Exquisite Weddings. Her events range from destination weddings at the beach, to elegant ballroom affairs, romantic vineyards in historic locations to intimate elopements. With a degree in Interior Design from San Diego State University, Lindsay is known for her immaculate eye for detail and seamless delivery from start to finish, creating a visually stunning event.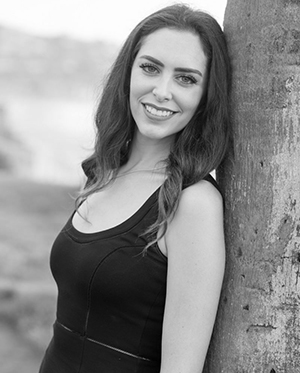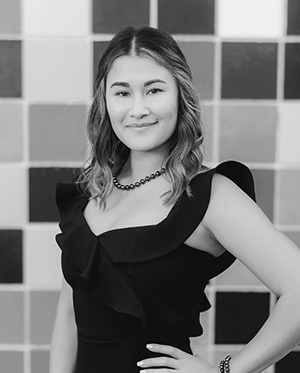 Caitlyn Flannery
Caitlyn joined our team in the summer of 2018 as an assistant and has since grown with us as a coordinator. Driven by her passion for behind-the-scenes creativity, she takes pride in her ability to turn a vision and a simple space into a dreamy event to remember. Caitlyn's love for travel has allowed her to incorporate different design perspectives through experiences in exotic locations such as Dubai, Bali, and Fiji! Her experience makes her the perfect go-to concierge for all local and destination events. Her events range from celebratory gatherings & intimate elopements to weddings. She strives to earn a level of trust with her clients to create their perfect, stress-free event.
Nicole Montzingo
Nicole Montzingo has been assisting at I Do… events since the company's inception in 2003. She officially joined the team as a consultant in 2011. Nicole's work has been featured on Bridal Insider. With a bachelor degree in Sociology and a Master's degree in Human Behavior, Nicole loves working with people and being at events. She has planned a number of events and excels at keeping weddings fun, flowing, and engaging for both the guests and the Bride and Groom. Nicole believes that being a consultant is one of the best jobs around, and professionalism, energetic personality, and creativity make her an incredible asset to the team.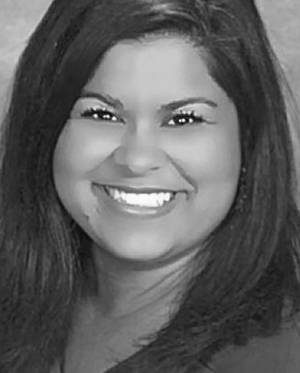 We look forward to connecting with you to discuss your event or wedding!