Arisa and John were married back in January at the Prado. They began their wedding day in a rental home located in Point Loma.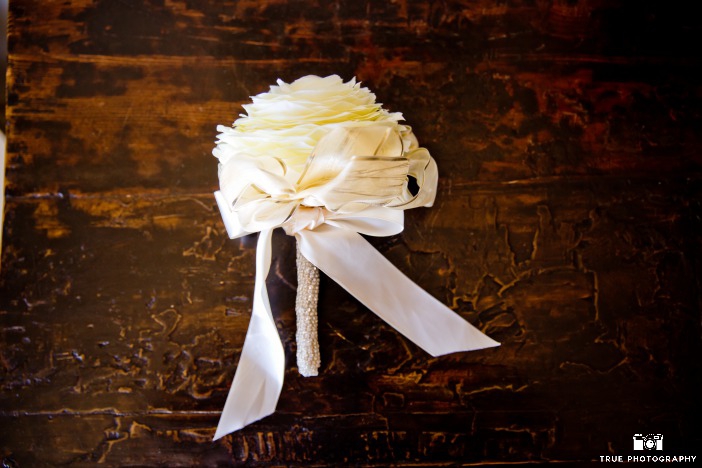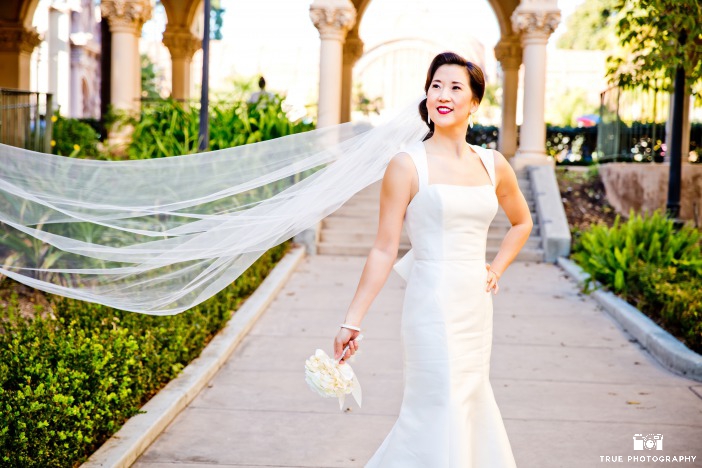 Don't you just love Arisa's second dress? She and John are just so fun, cheerful and playful together.

I always marvel at the beauty of the Prado's ceremony site. I love the intimacy of the lower level near the fountain. For this intimate group of 100, all of the guests huddled near the wishing well for this great group shot.

The Prado's ballroom is so elegant and classic, but diverse and stunning as well! The ballroom does lend itself to many different types and sizes of weddings, but I personally love when my couples hire an amazing band and showcase the showstopping stage.
This was one of our first weddings of the year–and it got us off to a great start! Arisa and John, thank you for keeping us laughing. It was a pure delight to work with you!
Thank you to all the vendors that made this day amazing:
Coordinator: Melissa Barrad, I Do… Weddings & Events
Venue: The Prado
Bakery: Grove Pastry Shop
Rentals: Enticing Tables
Videographer: Campbellicious
Photographer: Voytek, True Photography
Hair/Makeup: Elena T Beauty
Transportation: Avant Garde Limousine
Photobooth: San Diego Photobooth Rentals
Lighting: Positive Energy Productions