Erin and Eric were married last spring at the Loews Resort in Coronado, with a reception in the Treetops at the San Diego Zoo. Erin was referred to me by one of my past clients Faye, so I knew the day would be both unique and a blast.
Erin and Eric are animal lovers through and through, so we wanted to make sure that their wedding day was reflective of this. The Zoo was a perfect choice, and we wanted to select a ceremony location that was animal-friendly for Erin and Eric's dog Luke.
Luke is a doll. He made his way down the aisle, then wandered around for the ceremony. He was a perfect boy and kept his tux on the entire time, and then went to the honeymoon suite for a little R and R while we headed to the reception.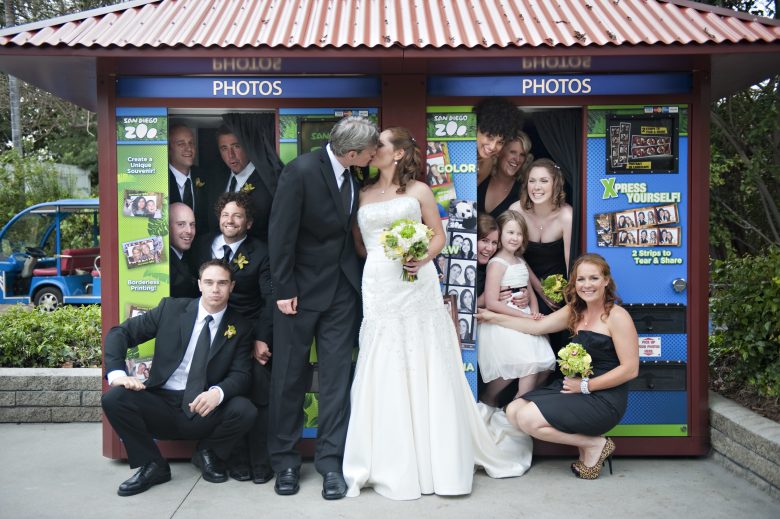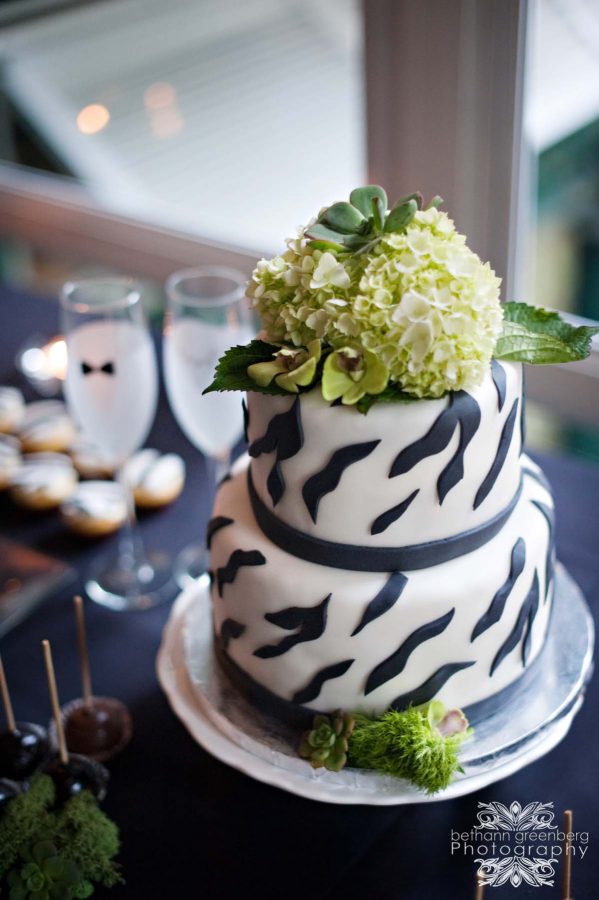 Quite easily, I can say that one of the biggest hits from the party was the dessert display. We didn't want to heavily rely on an animal print theme for the wedding, but the prints on the desserts and Erin's shoes added the perfect amount of print throughout the celebration. The reception space was so lush and tropical, and it was great to have our very own waterfall on the deck where cocktail hour took place. The newlyweds had guests flying in from all over the world, and I can't think of a better way to introduce them to San Diego–a trip to the World Famous San Diego Zoo! Erin and Eric, thank you so much for the opportunity and experience of working with you! I so enjoyed it, and I am so thankful to have met you both!
Wedding vendors that helped make the day:
Venue: Loews Coronado and San Diego Zoo
Coordination and Florals: Melissa Barrad and Lindsay Cross, I Do…Weddings & Events
Photography: Bethann Greenberg Photography
Officiant: Rev. Powers
Desserts: Tailor Your Sweets
Music: Positive Energy DJ
Make-Up: Melissa Rae & Co.