When you walk down the aisle on your wedding day, there are two things you will know for certain: that the person waiting for you at the end of that aisle loves you, and that everyone's eyes will be on you. How can you be sure you look your best on that special day? Here are a few tips: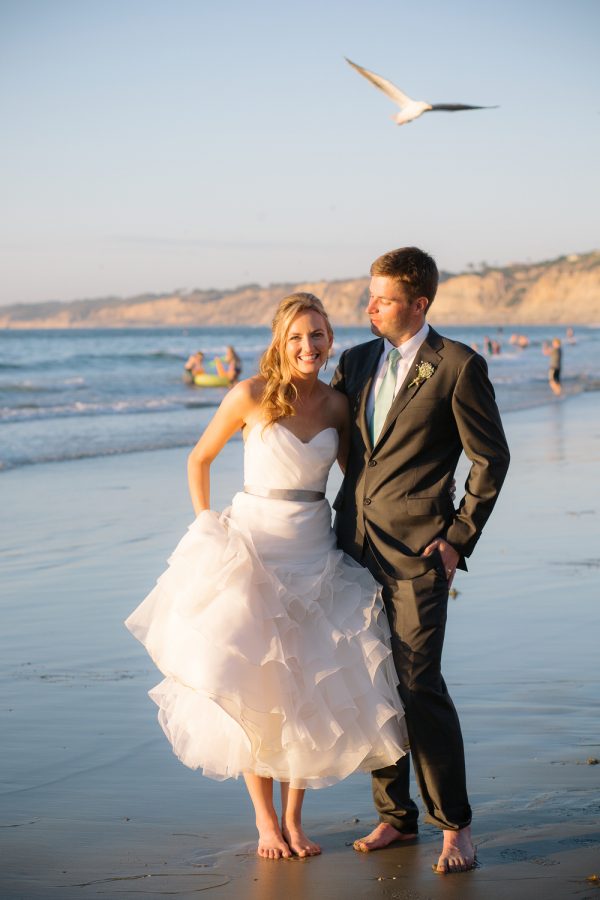 Plan Ahead
Most brides start their wedding diet and exercise plan almost immediately after getting engaged. There are many reasons for this – they're excited, they're eager – but the most common reason is that they want plenty of time to sculpt their ideal bod. Make sure you give yourself time, too, so you can look your best without trying dangerous crash diets.
Set Realistic Goals
So, you've decided that you're going to get wedding ready over the next twelve months. That's a great idea and a great timeline. However, it's also very important that you set realistic goals for yourself. Consider healthy weight loss goals (most experts say between one and two pounds a week) and do your best to work within those boundaries.
Get Fit With Fashion In Mind
On your wedding day, you want to look like the most beautiful bride anyone has ever seen. So why not focus on how you'll look in your dress? If your dress is strapless, sculpt those arms and shoulders with free weights in the gym. If your dress hugs your curves, do squats and crunches to emphasize that hourglass figure.
Workout With a Buddy
Whether you pick your fiancee, your bridal party, or even one of your guests, a workout buddy makes getting a wedding-ready bod way more fun. Workout partners can hold you accountable and keep you motivated, which means you'll see better results! Just be sure to thank them when you see just how great you look on the big day.
Eat Healthy Foods
Planning a wedding means cake tasting, bridal showers, and engagement parties. Parties like these always mean lots of delicious food, and while you can enjoy them, it's important that these indulgences are few and far between. Instead, focus on eating mainly healthy meals, and nix process carbs, sugars, and caffeine. Your body and skin will thank you for it.
Drink Lots of Water
Another important part of a healthy diet is staying hydrated with good old H2O. Drinking water will make you feel healthier and more alert (critical when you're making so many decisions every day), and it will also make your skin look clearer, fresher, and brighter. This simple change to your diet will make you look better inside and out!
Stick To Your Skincare Routine
Every bride has that nightmare where they wake up to a pimple on their wedding day. Keep your skincare simple to avoid making that nightmare a reality. Avoid new products if possible; you don't know how they'll affect your skin. And no matter how late you stay out on the night of your bachelorette party, wash off your makeup!
Get That Wedding Glow
Your wedding body is about more than just amazing arms or bikini-ready abs. Take a little time to find that perfect wedding tan. If you're opting to suntan the natural way, give yourself time so you don't overdo it. Or, if you're going the (safer) spray tan route, try a few different shades until you find your favorite look.
Trim Your Locks
While it's too risky to make a massive style change right before your wedding, you shouldn't go into the big day looking unkept, either. Talk to your local stylist about getting a trim on the ends of your hair and on your bangs (if you have them). You'll look more cleaned up, which will add to your overall beauty.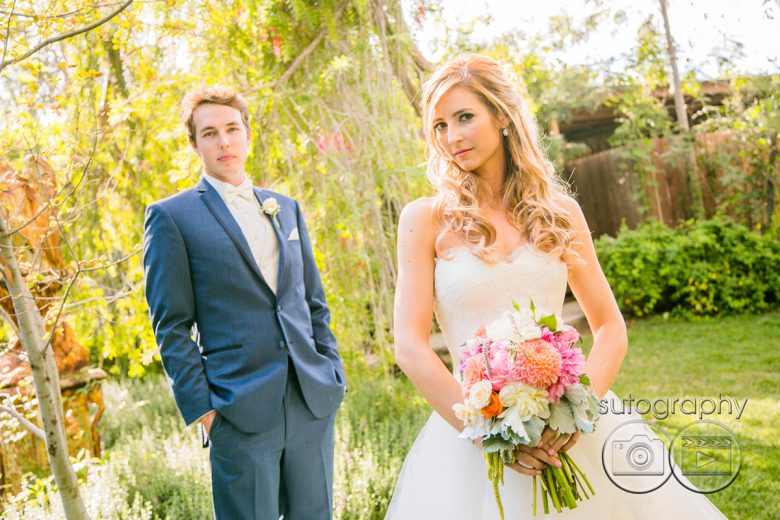 Brighten Your Smile
 You will be looking back on your wedding photos for a very long time. Make sure that the smile you see in those pictures is one you'll be proud of! Consider getting your teeth professionally whitened (or at least professionally cleaned) in the weeks leading up to your wedding. That will give your smile a little extra sparkle!
If you're looking for other suggestions for a killer wedding body from head to toe, check out this infographic from Brilliance:

Contributed by our friend Naomi Shaw!