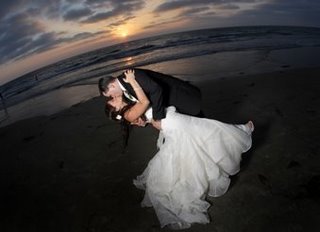 Mirelle and Pat were married back in June at the La Jolla Shores Hotel.
They recently sent me this note:
Melissa,
Thank you for making our wedding run smoothy and for keeping us at ease! We really appreciate that you took charge and made every last detail look picture perfect. Best of luck to you. We know you will have a wonderful future in your career!
With love,
Mirelle and Pat
All of the beautiful images you see here are copyright of
Studio Z
–Michelle, Bill and Annie, it was a pleasure!
Mirelle and Pat, I LOVED getting to know you! Mirelle, all of the touches you put so much love in to are perfect!
To see an amazing slideshow of a bunch of breathtaking shots from Mirelle and Pat's day, click on this link: