Last year, we were approached to do an editorial Spread for Exquisite Weddings magazine. We were paired with a great photographer, John Schnack, given use of a rockin' Catamaran and had two models on board (pun intended)–a real life Bride and Groom, Kristen and Rob.
You might recognize this lovely lady–it's Kristen Mosteller from San Diego's CW Living! Rachel and Melissa were invited onto her morning show to discuss the shoot and talk wedding planning tips and tricks.
The inspiration behind the shoot was simple. A brunch-inspired intimate wedding reception at sea. We utilized inspiration from a ton of places, but were primarily inspired by Kate Spade, Tory Burch and chevron patterns. Using a palette of shades of blue and orange, we wanted a modern, clean nautical feel, without any of the traditional nautical elements (such as anchors).
Instead, we worked with a great company from back east called Mystic Knotwork. They have a large variety of nautical items, such as monkey fists. Also, we were able to interweave a "Tie the Knot" theme into the shoot.
Flowers were another fun aspect of the design. We worked with Tam, and the team over at Isari. We wanted to use soft, romantic flowers found on the east coast, which Tam achieved perfectly. She also provided us with linens, lanterns and the great chairs above. Additional decor came from Anthropologie and Paper Source.
We created not one, but two looks. We love the idea of a short dress for a boat wedding! All of the Bride's attire was provided by The White Flower. The Groom's attire was provided by A Better Deal.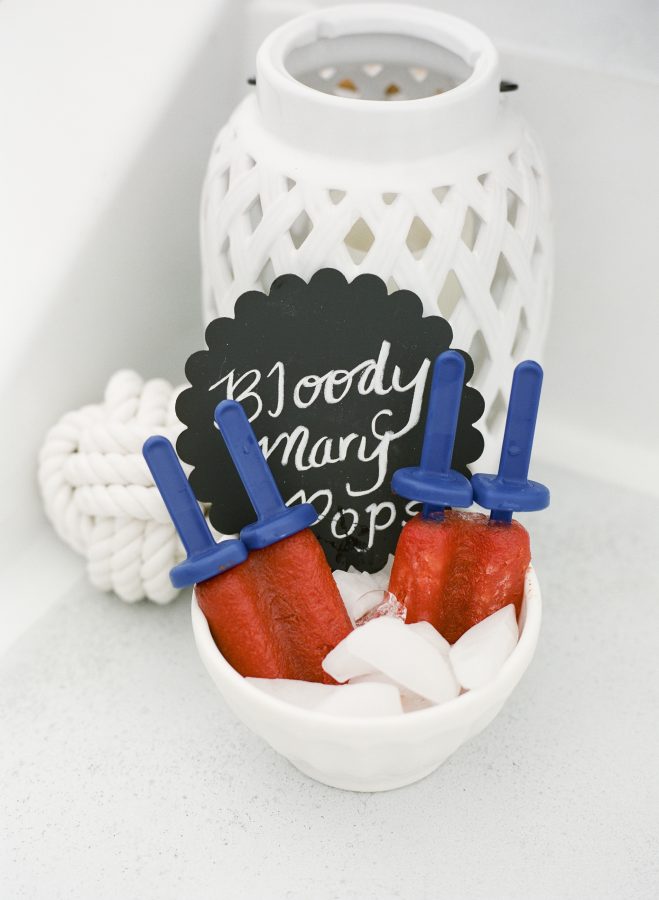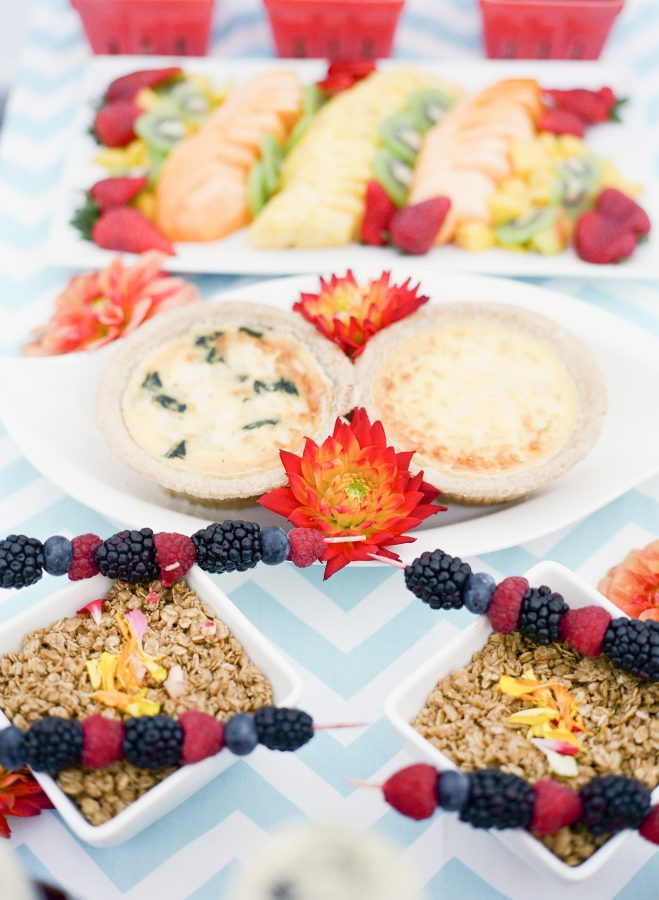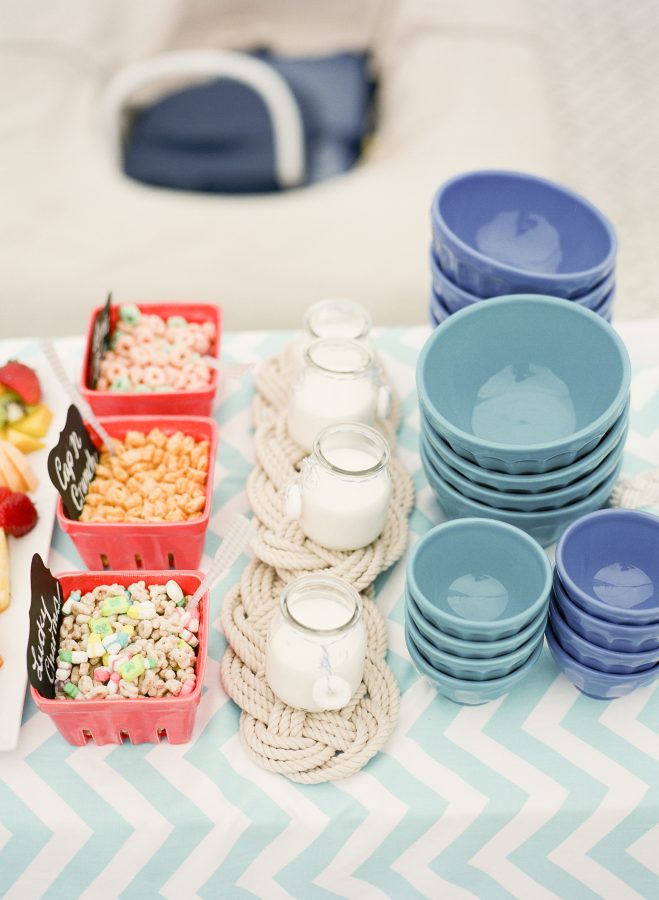 All of the food was provided by Meredith and the team at TK and A Custom Catering. We want to give a major shout out for all of the work Meredith did to provide us with items for this shoot. She went above and beyond the call of duty, and that is one of the reasons we love her so much.
Breakfast affords you many luxuries and nuances you simply don't get at other times of day. We displayed different types of cereal,  fruit on skewers, fresh juices and milk and all sorts of delectable pastries. Another fun option we loved including was own spin on a signature drink for a morning wedding–Bloody Mary pops!
It was such a great day on the water! Many thanks to Laurie and the team at Exquisite Weddings magazine for the experience. We also enjoyed working with the hair and make-up team of  My Girls on Film.
Here is the spread in the magazine, as well as the link to the online feature.