Doreen and Matthew were married this spring at the Immaculata and the Hilton Torrey Pines. Both doctors, Doreen was based in the midwest and Matthew was based in La Jolla. We had a small handful of days with this very busy couple to plan an intricate, classic wedding.
How adorable is this flower girl purse by Kathy Wright??? The Flower Girl loved it.
The penthouse at the Torrey Pines Hilton was the perfect place for some photos, as Mother Nature wasn't quite sure what she was going to do that day. It drizzled the morning of the wedding, but stopped!
Following a morning mass, guests had the opportunity to relax prior to an amazing evening. The weather cleared, giving Doreen and Matthew time to get some excellent shots prior to traveling over to the Torrey Pines Hilton.
While the Hilton Torrey Pines isn't on the water, it does have amazing views. These floor to ceiling windows were quite the show-stopper!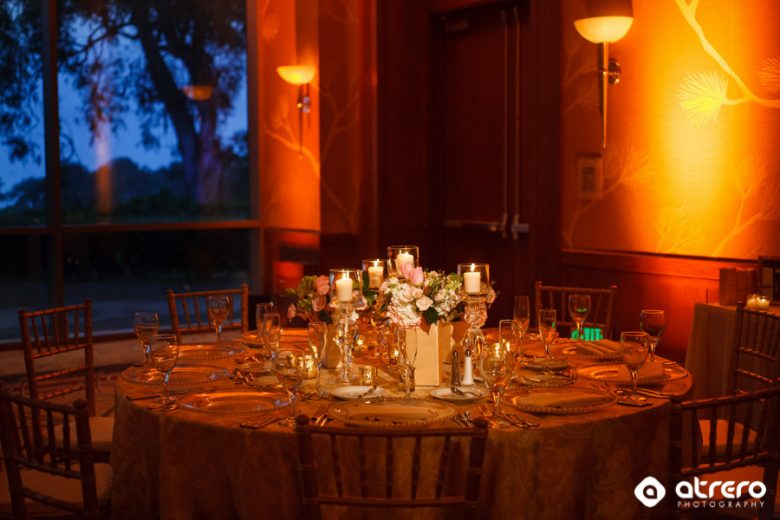 For centerpieces, we created three different looks to add texture and excitement to the room.
Sometimes, I find that couples have a hard time understanding the value of lighting. We worked with Kathy Wright and the Torrey Pines Hilton in-house audio/visual department to pin spot and warm the room.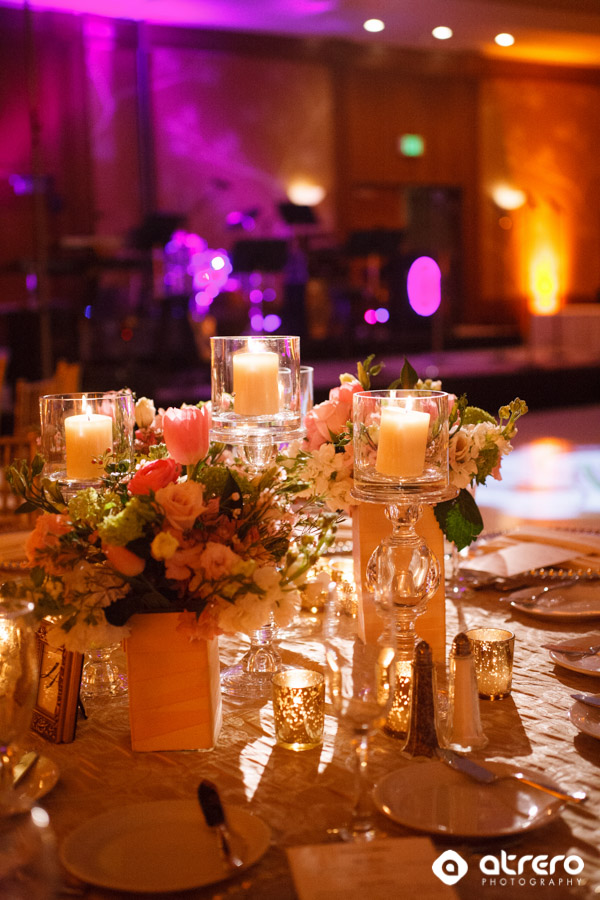 One of the groom's requests was the wow effect once guests entered the room. He wanted a live band that would keep guests on their feet all evening. So, I turned to my friends over at Wayne Foster, and they did not disappoint!
Another fun aspect of the evening were the live dancers! They performed at several points throughout the evening, and even pulled the newlyweds onto the dance floor. So fun!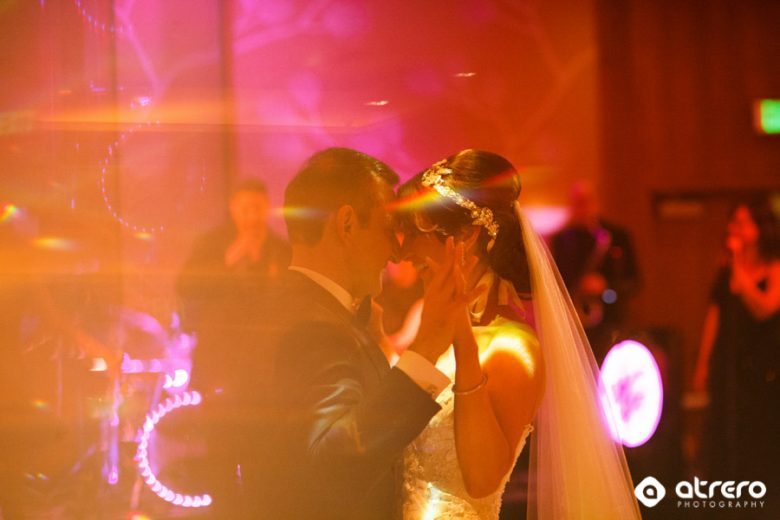 Best wishes Doreen and Matthew! It was a pleasure and honor to work with you!
Wedding Consultant: Melissa Barrad, I Do…Weddings & Events
Ceremony Venue: Krysteena Atienza, Immaculata
Reception Venue: Cheri Walter   
Florals: Kathy Wright
Reception Music:  Wayne Foster
Photographer:   Atrero
Videographer: Quixotic Pictures