A few of our team members had the privilege of spending the day at the enchanting Rancho La Puerta in Tecate, Mexico courtesy of San Diego Style Weddings. When we first arrived at the resort, we were greeted with fresh juices, fruits and breads under a welcoming gazebo. We then ventured with 30 fellow wedding planners through the expansive 3,000 acre property and explored the beautiful gardens, meadows, and cottage-style casitas. We learned about the all-inclusive wellness resort which focuses on relaxation, health and fitness with a touch of romance.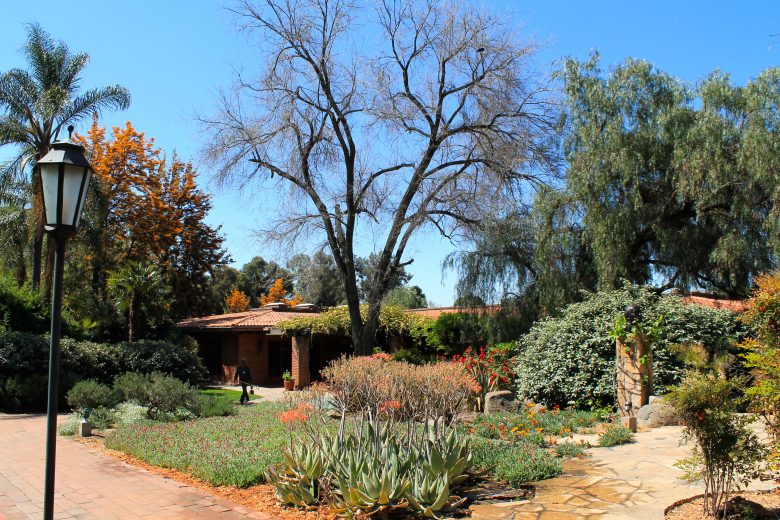 Staying at Rancho La Puerta
As a guest at Rancho La Puerta, you can choose between a variety of cottages all styled with a mix of modern and traditional Mexican decor. You have the option of participating in a variety of 70 classes and activities per day which include hikes, pilates, aqua exercise, yoga, meditation, art classes, writing workshops, and lectures. Men's and women's spa services are available and offer standard services as well as unique options such as an underwater massage. As you're strolling through the property you may stumble upon hammocks nestled in the trees, a meditation labyrinth, a stone reflexology path and rows of fresh grapes stemming right off the vines for your picking.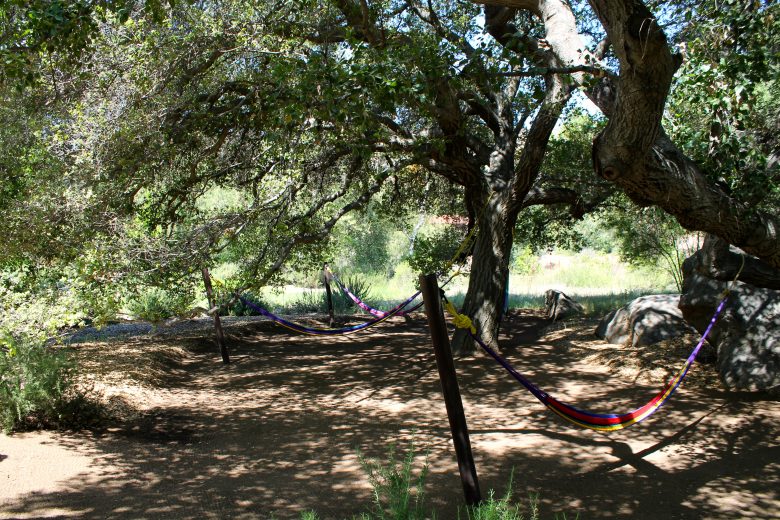 Food at Rancho La Puerta
We had the pleasure of touring the 6 acre organic farm from which executive chef Denise Roa prepares all the meals at Rancho La Puerta. Rows and rows of organic vegetables and fruits grow throughout the colorful landscape and are freshly picked daily for all guests to enjoy. At the culinary center, cooking classes are available with the executive chef and we were lucky enough to enjoy some of her tasteful organic dishes.
Weddings at Rancho La Puerta
A variety of destination wedding packages are offered for couples and their guests and includes transportation across the border. Wedding ceremonies are nestled amongst the lush greenery and vibrant florals. Receptions are held on the stone patio surrounded by beautiful gardens with mountain views. Local vendors displayed their decor for us to view a variety of options for set up. 120 of your closest family and friends can enjoy the farm to table cuisine and wines from the Guadalupe Valley wineries which guests can also tour during an extended stay at the property. At Rancho La Puerta, you and your guests can share your special day amidst natural beauty in an idyllic setting.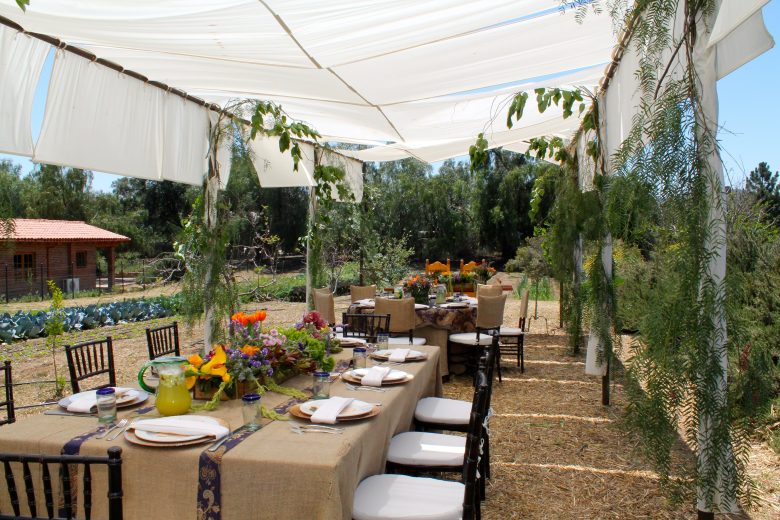 To learn more details about hosting your wedding at this gorgeous resort, contact us at [email protected] and visit Rancho La Puerta. A special thanks to San Diego Style Weddings for the invitation!